With your app – off you go to the TestCenter!
You would like to have your mobile application checked quickly, efficiently and according to the usual high imbus quality measures? In our TestCenter, experts who are specialized and certified for mobile applications carefully examine your app.
The TestCenter
offers a comprehensive pool of the most common and most used smartphones and tablet PCs on the market that can be used to simulate many different kinds of device and system combinations. The advantage is that you do not need to purchase the many different device types.
The creation of the test specification and the implementation take place at imbus. If desired, we can install a secured connection that links you directly to our TestCenter.
Every app is different: Chose individual components for your project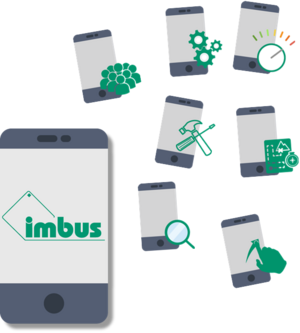 Explorative: intuitive troubleshooting
Functional: checking defined user stories
Test automatization: automated test implementation
Crowd: defined beta tests
Cloud: virtual test environments
Usability: intuitive handling
Burden and performance: measuring stability and time behavior
"In The Wild": outdoor tests etc.
What makes the testing of mobile apps so special?
Market requirements: Fast moving, customer demand for quality, high potential damage (many users)
Variety of devices
New concepts: usability with gestures, signals via sensors, voice input and output
Dynamic test environments, partially independent of time and place
– "In The Wild Testing"
… and yet still
software tests
Methodical procedure
Usage of tools
Competence of the test team
Certificate and documentation
Das könnte Sie auch interessieren