Secure corporate IT right from the start!
As a board member, managing director or IT manager, you are responsible for ensuring that sensitive company data and customer data in your IT systems are secure and adequately protected against intrusion or unauthorized access.
The damage if data is lost, stolen or misused can quickly become very high, not least in the case of violations of the provisions of the German Data Protection Ordinance (DSGVO).
The imbus IT security experts provide you with objective and professionally sound advice on which IT protection measures are necessary and suitable for your specific situation.
We consider IT security over the entire life cycle of your IT systems:
From system development and operation to migration to successor systems, including necessary data migrations.
This allows you to consider security aspects right from the start of system development and achieve a higher level of security in every phase. You will always stay one step ahead of potential attackers!
You have an agile team and want to secure your product against attacks already during the development? We help you to integrate and automate security testing in the different development sprints and to communicate among different agile teams: Security in agile teams.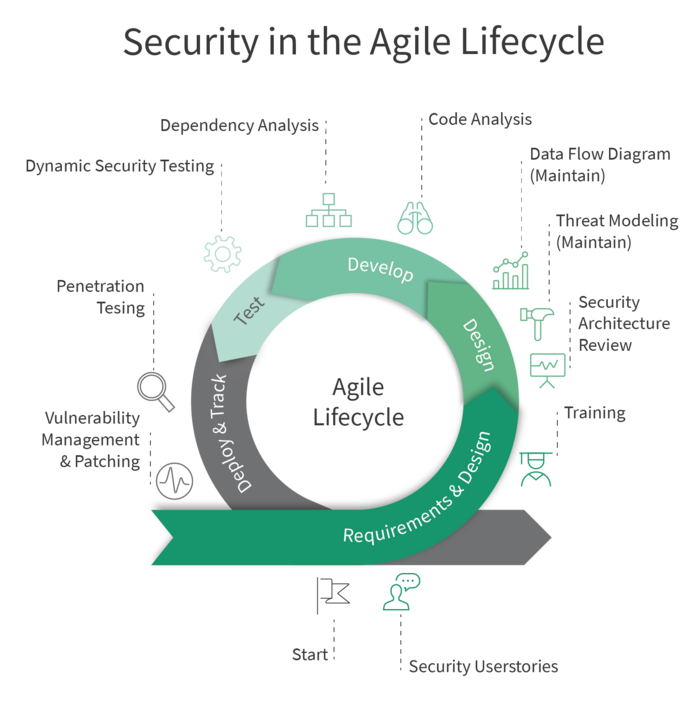 You might find this also interesting